Hot honeymoon ideas for every kind of couple
---
After the organised chaos that is planning and hosting a successful wedding, a honeymoon is a well-deserved and much needed respite for the newlyweds. Considering how much weddings cost these days, it is little wonder that many couples choose to honeymoon closer to home. Here are a few destinations that allow for a harmonious escape that will suit any budget and any preference.
In the desert
The solitary beauty of the Namibian landscape belies the diverse array of wildlife and vegetation that bring life to its desolate plains and desert. For many travellers, the silent aura of Namibia is the ideal antidote to the wedding madness. To fully enjoy all of Namibia's wonders, opt for an all-inclusive package, such as the Best of Namibia Safari. Comprising seven days, the safari takes you and your loved one to the russet Sossusvlei Dunes, a flight over the Namib Desert and a visit to the Skeleton Coast, all while fitting in spectacular game-viewing at a variety of pristine nature reserves. The highlight of your trip will be the staggeringly gorgeous photographs of the country's night sky, towering dunes and diverse plantations.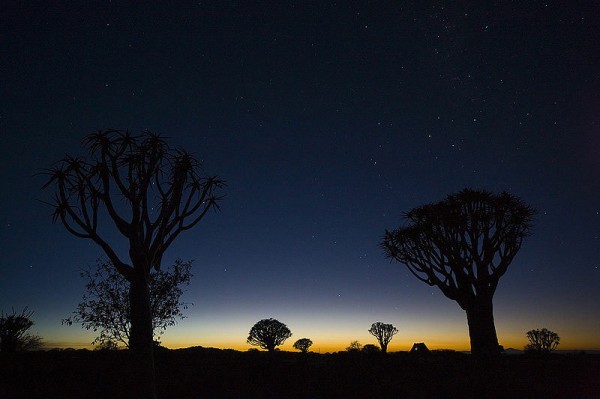 On the beach
The desert is not everyone's cup of Darjeeling. While some adore the arid terrain of Namibia, other couples prefer a plunge into tropical waters for a day of aquatic adventure. Scuba diving honeymoons in Mozambique are popular choices for a trip that rejuvenates the senses while still retaining a laid-back atmosphere. Scuba Mozambique's whale shark diving package allows couples to spend their honeymoon in a luxurious guesthouse in Praia do Tofo while getting the chance to dive with whale sharks and manta rays, both docile animals. For eight days and seven nights, all cares will melt away as you and your new partner indulge in all expenses paid trip of beach living. Along with diving, Tofo is known for its surfing spots and one can also expect to see humpback whales, turtles and dolphins.
In the city
Nature beckons to some couples' souls, however, an urban honeymoon is just as satisfying. Cape Town is a superbly cosmopolitan city that is known for its knack of being able to cater to all needs and desires. For natural splendour, there are the numerous wine estates, nature reserves and animal sanctuaries. For historical significance, a trip to Robben Island and a variety of museums and galleries is on offer. In amongst the activity, there is a staggering selection of affordable hotels and accommodation that allow any couple to find the perfect place to rest and recuperate.
Image credit:
http://www.africauncovered.com; https://www.tumblr.com; http://globaltableadventure.com https://www.pinterest.com; http://www.kruger-national-park.de