Cape Town's most unusual dining experiences
---
With the winter wind nipping at our heels and Cape Town's horizontal rain wreaking havoc on our hair, we have a tendency to stay indoors and avoid venturing past our hot water bottles. As our skin takes on a whiter shade of pale and our toasty warm beds lull us into a sense of hibernation, only one thing can be sure to lure us out – food. In an attempt to get you to swap the sweat pants and fuzzy socks for a night out, we have found some of the most unusual restaurants in Cape Town that will definitely spice up your winter.
Under a tent
Cape Malay meets African cuisine at Gold Restaurant in Green Point. Sit amongst the trees in the tented courtyard and enjoy as your meals are brought to you in woven baskets by traditionally clad waitresses. You'll also get the chance to learn how to play the djembe drum and dance with Mali puppets if you're feeling extra exuberant!
Behind bars
Lunch at a prison? Yes, it can be done. If you manage to gather the courage, Pollsmoor has its own restaurant that's open 7 days a week. Choose from a variety of simple dishes – including traditional African cuisine – where the most expensive meal costs only R35. The food is both prepared and served by prison inmates; if your courage has stuck around then you can even ask what they're in for.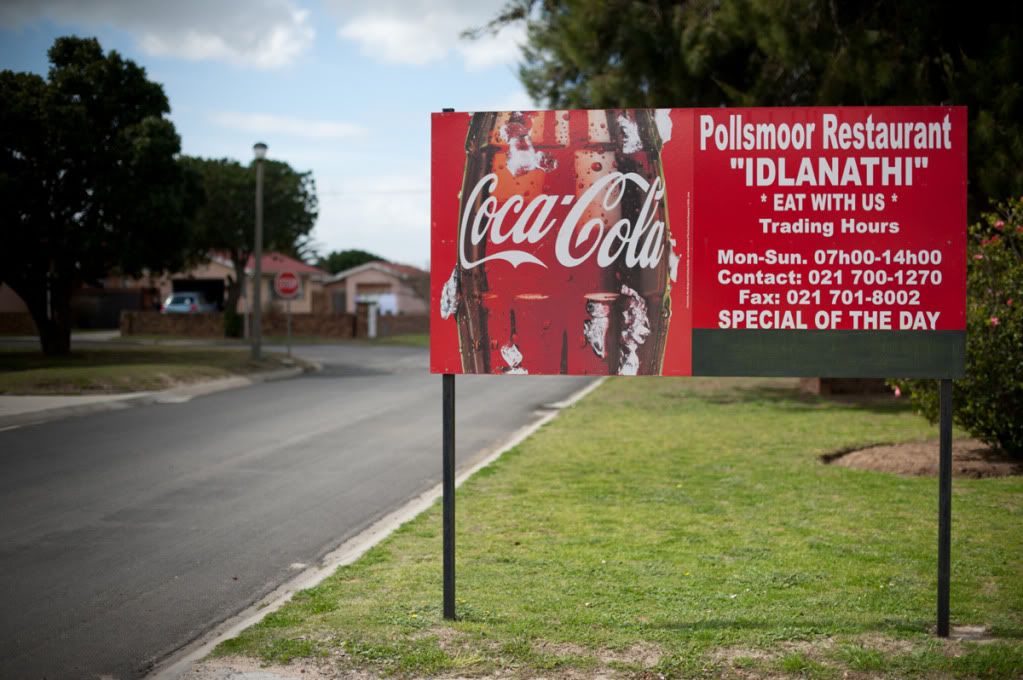 In the clouds
Kick your dining experience up a notch by going to Cape Town's highest restaurant – Table Mountain Café. If you're an avid hiker and in need of a meal before your descent, the café is open from 8:30am with a selection of delicious treats available. A variety of lunch and light meals are also offered, so hop into a cable car and pull up a front row seat to the best views of Cape Town.
In a garage
Nestled in a little back alley in Cape Town is an establishment that houses the Bitches Tits by day and The Dogs Bollocks by night. Famous for their larger than life burgers, only a certain number are made each day so make sure you get there early otherwise you could miss out! If burgers aren't your thing, wet your whistle with their ribs, wings or nachos. Delicious.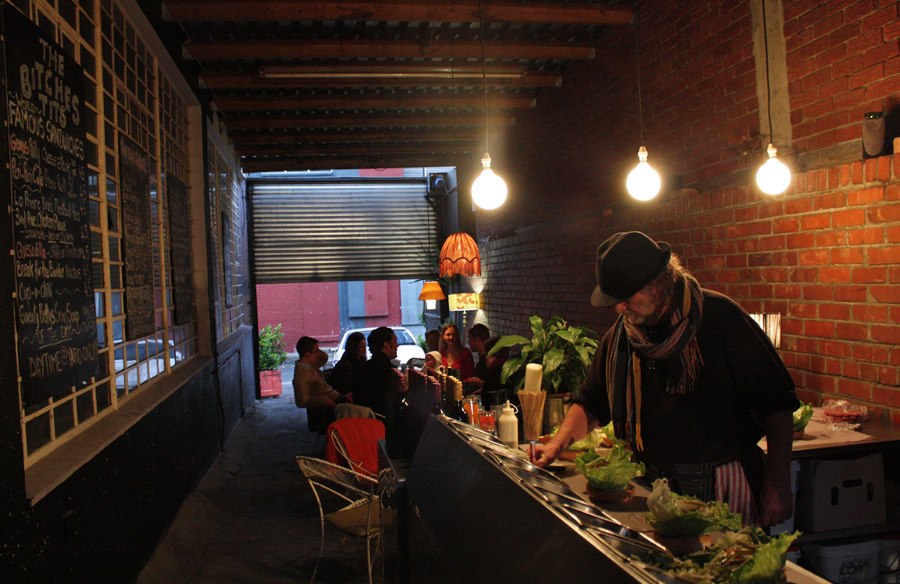 With the fish
Exchange land for the ocean and hop onto one of Tigger 2 Charters state of the art boats at the V&A Waterfront. Leave your troubles at the shore and enjoy the lull of the water as the boat takes a trip along the coastline for you to admire the view of Table Mountain and Lion's Head. Your lunch or dinner will be served either anchored out at sea or once you're back at the wharf.
If this idea floats your boat, read more about the floating restaurant and sunset cruises offered by Tigger 2 Charters.
Image credit:
http://www.yourcapetown.co.za/; http://antoniaheil.com/?p=5514; http://www.tablemountain.net/; http://www.travelstart.co.za/; http://gothatwaycapetown.com/;www.itswhatiminto.com