Breathtaking off-road trails from the land down under
---
Love the great outdoors? Love adventure? With Summer around the corner, go on an exhilarating 4WD tour or hire your own 4×4 and tackle some of the most breathtaking off-road trails in Australia. An off-road trip can last as long as half-a-day to a week, depending on how you want to tackle it.
Australia has some of the best off-road trails in the world, with its vast plains and rugged trails, all you you need to do is gather some mates, have a sense of adventure, stock a 4×4 and set out.
There are hundreds of routes you can take, but here are some of the best off-road trails from the land down under.
The Colo River, NSW
To start with an easy drive, the Colo River is a short trail that is less than 2 hours away from Sydney. It is actually one of the last wilderness areas left in south-east Australia, and one of the last pristine rivers in NSW. There are many camping grounds to choose from, and with Summer around the corner it pays to book ahead of time.
This native bush experience creates a relaxed and laidback feeling where you can camp, swim, fish, watch wildlife, bushwalk and canoe. Mostly gravel and steep windy roads it is a great little getaway from the hectic suburban life. 2WD vehicles are permitted to enter, but it is highly recommended to have a 4WD. Be wary of wet conditions as this area can get heavily flooded!
The Watagans, NSW
Less than a day's drive from Sydney, the Watagan is situated in the North Coast of NSW. Great for a weekend getaway, the Watagan has walking tracks, lookouts, waterfalls and unmarked campsites. This wonderful destination offers off-road trails of all difficulties, from rock-crawls to mud pits and scenic off-road drives, it sure feels as though you are a world away. Muddies and recovery gear advised!
Old Telegraph Track / Cape York Track, QLD
This trail takes you to the north of Queensland. With frequent river crossings and almost vertical climbs, all-terrain tyres are a must! There are numerous swimming holes, waterfalls, lookouts and beaches along the trail. This trail is challenging with a diverse range of beauty, unexplored wilderness and many flora and fauna. For first-timers, best to sit in the passenger seat for this one!
Canning Stock Route, WA
All the way in Western Australia, it is the world's most remote off-road tracks. This isolated trail is the definition of a crusty plain. This trail is 1,800km in length, trailing through several deserts, do not expect an encounter even with small marked campsites. This extensive outback experience is not for the faint-hearted, consisting of sandy dunes, rocky and rugged tracks it is recommended to take a well-equipped 4WD. Supplies and services are limited, testing survival skills this trail takes about 16 days to conquer. So make sure you have prepared and that the vehicle is safe.
Not advised to travel alone and check the weather as wet conditions will become troublesome.
Stockton Beach, NSW
If rock-crawling, mudding or long off-road trails are not your forte', Stockton Beach is the place for you. It is an absolute haven for sand enthusiasts that is perfect all-year round. Floor up giant dunes or cruise down the slopes, this beach offers dunes for any type of driver. Other notable attractions are fishing, dune surfing and swimming, perfect for the entire family. This haven is further north from the North Coast NSW. Make sure there are others around and be cautious of your surroundings, there are 4WDs flying up and down those dunes. A stock 4WD is capable on the sand, just note that tyre pressure and momentum is key!
Byfield National Park, QLD
Immerse yourself into the off-beaten tracks of Byfield National Park. There are many trails, one of which leads to the popular Five Rocks beach. To get to this unique beach, a well-equipped 4WD is needed with recovery gear. This trail requires some experience but is well worth it. It is a haven for divers, fishermen and campers alike.
These are just some breathtaking off-road trails from the land down under. These routes generally lead to hidden gems, unspoiled places, fishing spots and prime camping spots. These places are inaccessible by 2WD cars.
4WD Tours
4WDing is definitely not as easy as it looks, it can be smooth and cruisy or rocky and heart-clenching. Driving across rivers, sandy dunes, crusty plains, rugged mountainsides, rocky paths and muddy trails requires some type of experience.
These 4WD tours offers a great way to experience the great outdoors that only the locals know. You can either bring along your own 4WD and tag along, sit as a passenger on a guided tour and even go on camping tours or extended safaris.
Hiring a 4WD
If you want to take a shot at the world of 4x4ing but do not have a 4×4,  you can rent a 4WD. In Australia, car rental company's offer a wide range of vehicles, but don't make the mistake and rent a soft-roader(Rav4, Xtrail, CRV). These rental companies will most likely not let you take it off-road, and if you do the insurance will be voided.
So enquire properly, and find out whether the company will let you go off-roading. Some specialised rental companies will have capable vehicles for the purpose. Make sure the insurance covers you for the car you are driving and where exactly you will be taking it. It is a bit more complex than the standard policy, so if there is a 4WD option, take it! Make sure you always tell someone where you are going.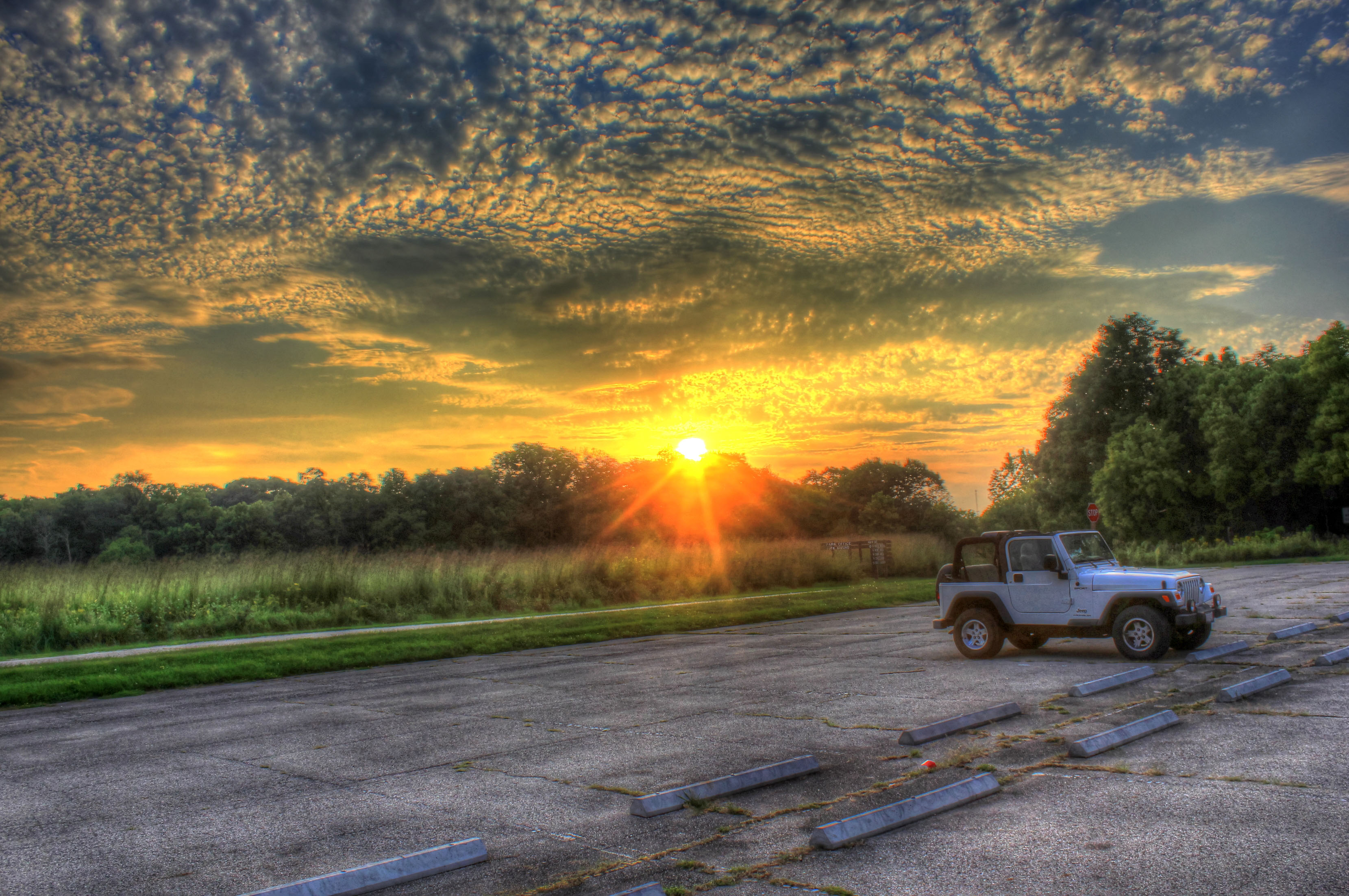 (Image Source: Creative Commons)
---
Author
Liam Barret
Liam is an online marketer originally from Boise, Idaho, now living in Sydney, Australia.
When he isn't working you can find him exploring Sydney and Australia, taking photos, and developing various blogs.
Contact page: instagram.com/liamlivinglife/